BMW R1250GS is the newest standard of adventure off-road and touring motorcycles. According to this, Outback Motortek offers tested protection and multifunctional luggage systems for BMW R1250GS.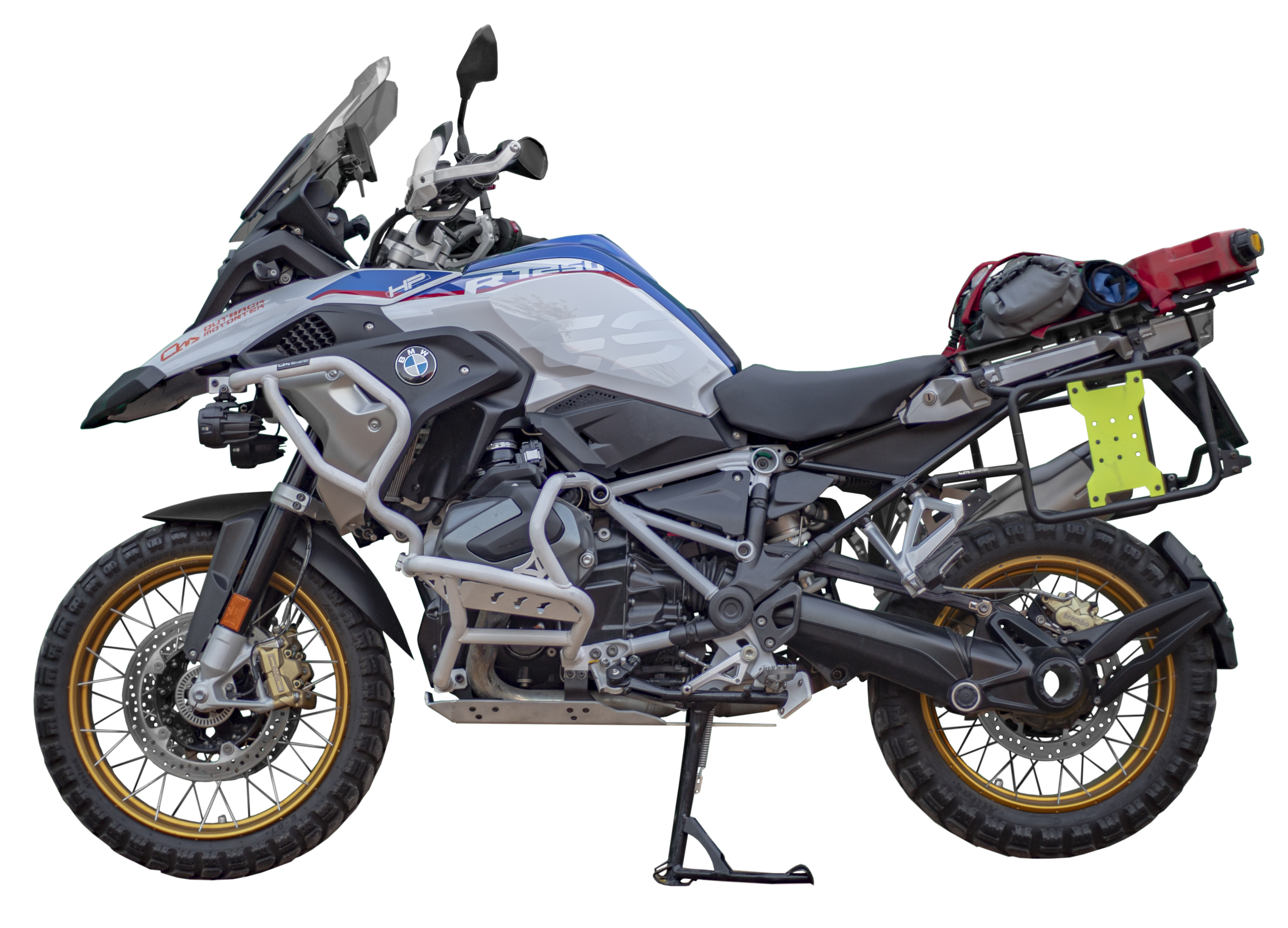 Rated 5.00 out of 5
Ultimate and torture tested protection combo for BMW R1250GS consisting
upper (GS or

GSA model

)
and
lower crash bars
(compatible with both models)
and
skid plate
(compatible with both models)
. Our protection combo provides coverage for the cylinder heads, plastic fairings, exhaust header, catalytic converter and so on. Total weight: 15.6kg (GS) and 16kg (GSA). New for 2020! Check out our fog/auxiliary light brackets:
Light Brackets
The Outback Motortek lower crash bars are NOT compatible with the "40th Anniversary" BMW R1250GS and BMW R1250GSA models. This is due to the Option 719 cylinder cover installed by the factory. The rest of the 2021 models are not affected.