We can turn your Yamaha Tenere 700 into the ultimate off-road or adventure touring machine. Outback Motortek offers top to bottom protection via crash bars and skid plate. Luggage platform is provided via our standard or X-Frame pannier racks for soft panniers or hard cases. We also offer small-luggage platform and passenger comfort via our rear rack combo.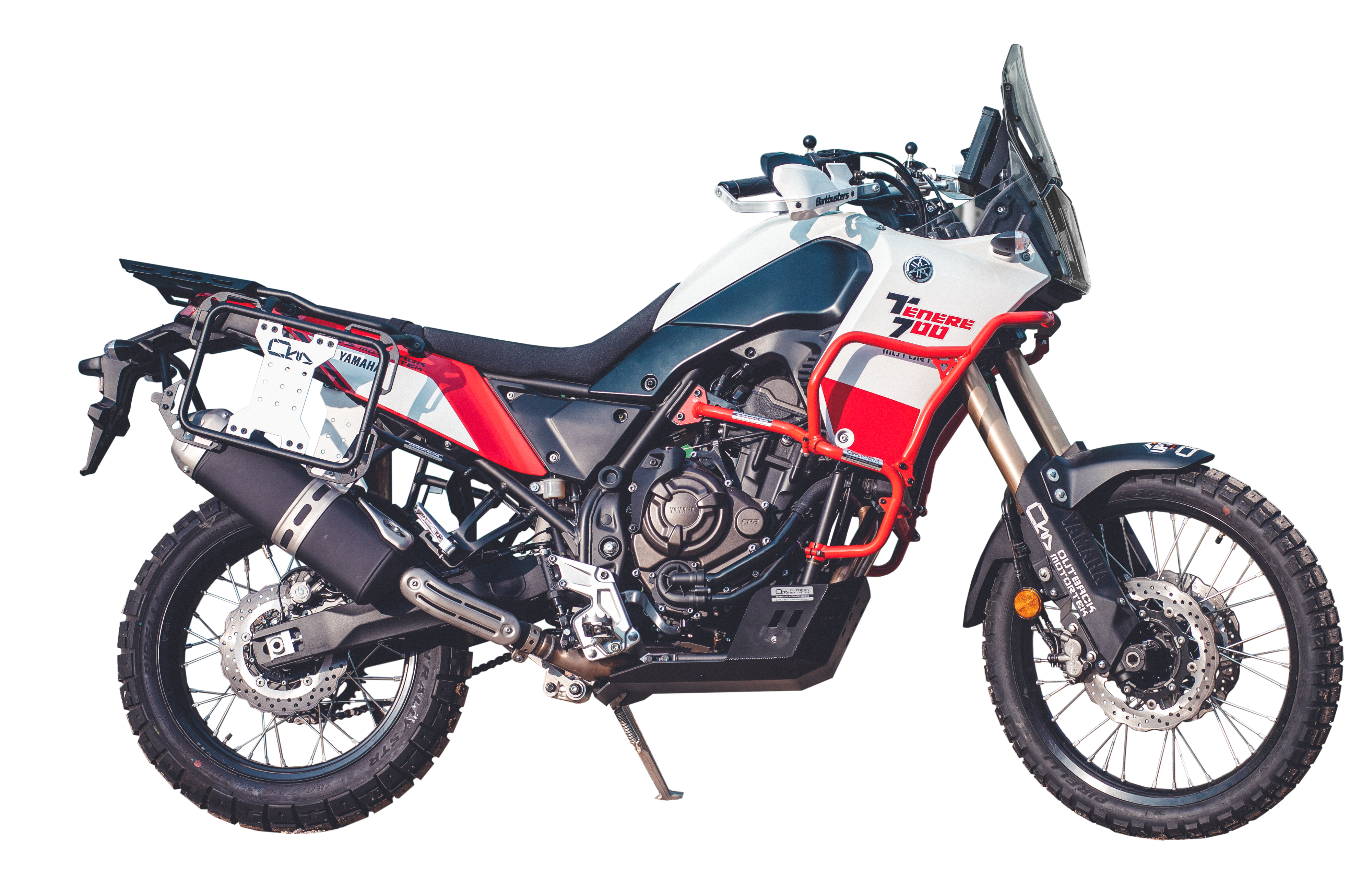 Rated 5.00 out of 5
Let's begin with the most important thing: our focus was to add as little weight as possible to the
Tenere 700
! In order to achieve this we utilized four, frame-only mounting points to spread the impact evenly, should there be a crash. Thanks to the four mounting points each side, we could utilize 22mm diameter tubing.
Click here
to watch the crash bars torture test as we drag the motorcycle using another vehicle! Important note: Confirmed to be
compatible
with the factory equipped Yamaha skid plate, 
SW-Motech
, 
ACD Racing and Camel ADV
. We'll update this note as soon as we learn of other compatible aftermarket skid plates.